This beach is said to be about a mile long, which I expect is at low tide only.  It was a fresh and damp day when we visited, but a "good time" was had by use and the dogs.  As usual Flossy made the most of the expanse, running up and down the beach.  Tara plodding around as well, we had to pick her up to carry over the inlet as it was a bit too deep for her.  We recommend wellies for this reason on this beach.
This is another National Trust managed beach and headland, the car park being free for Members and £4 for Non-Members for the whole day. https://www.nationaltrust.org.uk/mwnt it can be accessed at all times, although the beach will be smaller at high tides.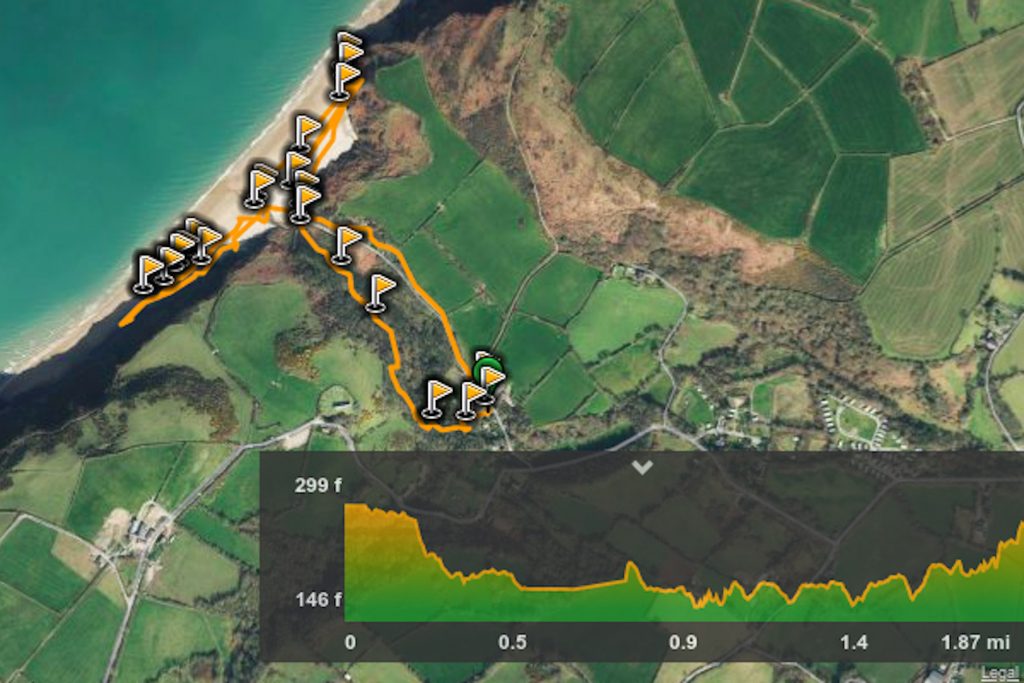 This was mapped when we did the walk and can be downloaded from Wikiloc at https://www.wikiloc.com/walking-trails/penbryn-beach-45252182.