A shortish but steep walk, up and then back down.  Parking is near the Nags Head Pub.  You can walk further, where we turned around there is a stile and it was not practical to go over this with the dogs.  There are fields near the walk so be cognisant of any animals that may be in them and put you dog on a lead if required.
There are a number of Badger sets on one stretch of the walk, so if you have a dog that may want to "explore" these, you should restrain them from doing so, you would not want to loose them.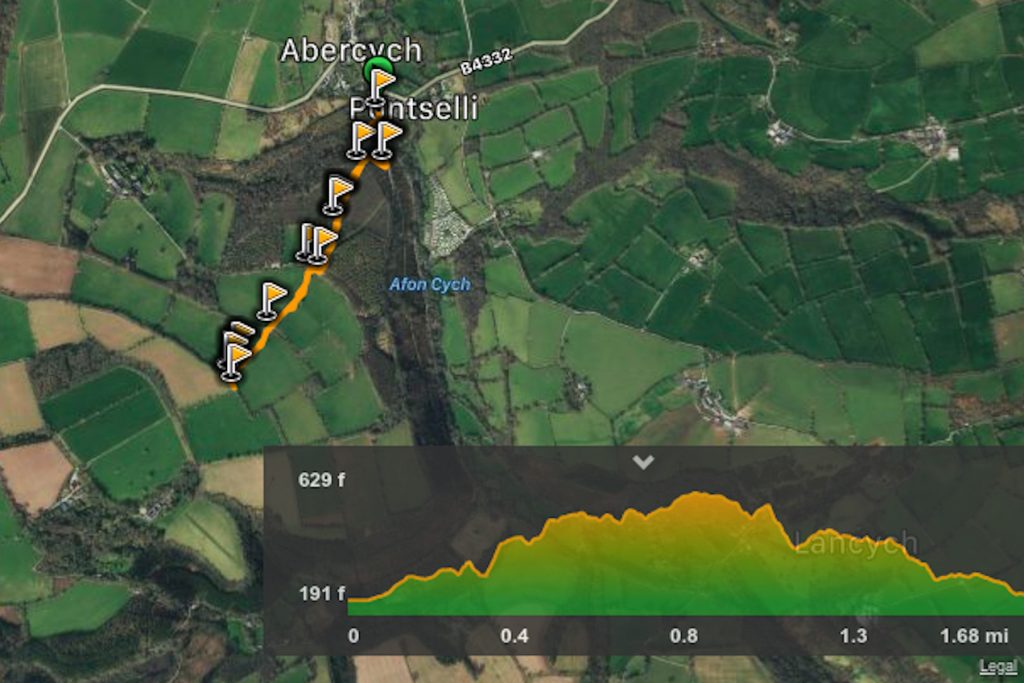 This walk was mapped from the parking area and can be downloaded from Wikiloc at Nags Head.