A nice easy walk through woodlands to a small waterfall, there is a walk around a lake and further into the woods, but for us it was not possible as there are numerous pheasants in the undergrowth, that Flossie wanted to chase!  There is a picnic area along the track and a bench to sit on near the falls.
We have walked this a number of times now and keep going back.
This is an area managed by The Woodland Trust, details of this can be accessed at Ffynone Wood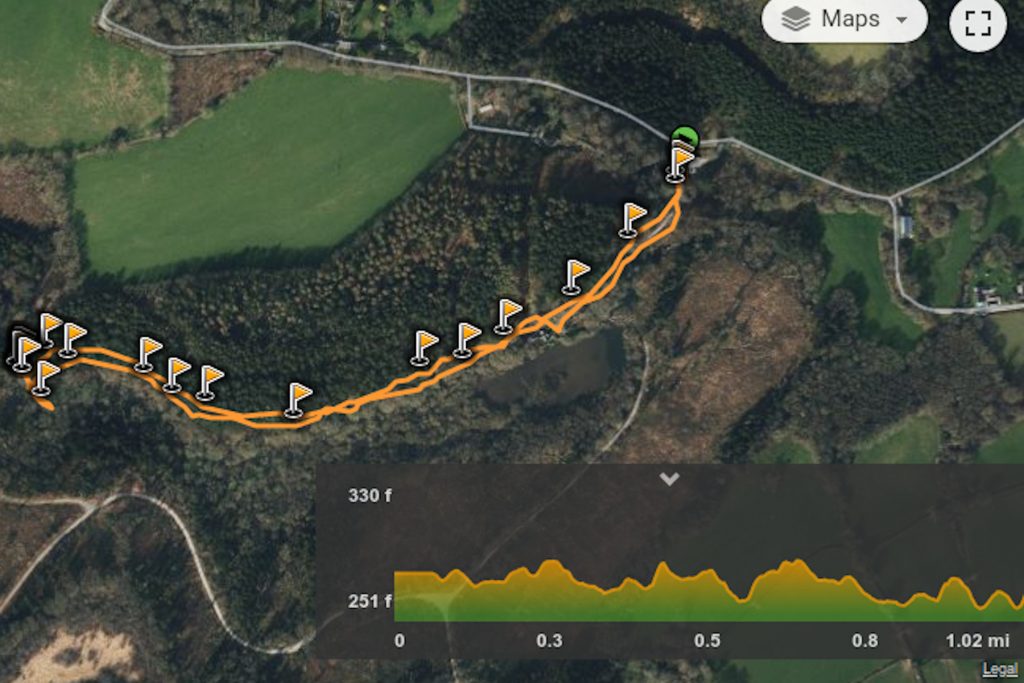 This walk was mapped from the parking area and can be downloaded from Wikiloc at Ffynone Falls.